. WELCOME TO C3 FOOD SERVICES .
---
We are a vibrant and creative team of passionate foodies, devoted to providing you with a high-quality, consistent service tailored to meet your specific needs.
C3 is an owner-managed company with our directors personally involved in the day-to-day operations of the business. Established in 2003, C3 Food Services has a successful track record of years of experience in contract catering and hospitality services, nationwide.
Our approach to food and nutrition is based on an eat-well ethos that promotes a healthier lifestyle. We live fresh food and quality ingredients, local seasonal produce and provenance. The creation of cleverly balanced, nutritious menus are lovingly prepared by our in-house chef & dietician.
. WHAT OUR CLIENTS HAVE TO SAY .
---
Remgro Management Services Limited
FACILITIES COORDINATOR
"Remgro Management Services (Pty) Ltd entered into a Service Level Agreement with C3 Food Services on the 1 May 2012, which is still active today. The following services rendered by C3 can only be described as excellent: quality of meals, quality of menus, presentation of food, and customer and client satisfaction. As such, we would be happy to recommend their services."
Stellenbosch University
HELSHOOGTE RESIDENCE
"We'd like to convey our sincere gratitude for the level of service and support we receive from the C3 team. The effort and commitment shown by your staff over the course of the last year has been amazing, and the standard of meals, especially the functions are superbly prepared. The menu is delicious as always. We look forward to working together in the coming year!"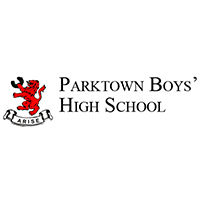 Parktown Boys High School
DRUCE HALL BOARDING ESTABLISHMENT
"C3 Food Services have been under contract since January 2011, and we have found the food to be of a high standard in quality, portions and taste. As a company, their services offered have proved to be reliable with a friendly, willing staff always on hand. Management has been approachable at all times and any matters are dealt with speedily and professionally. We would certainly vouch for them as an honourable catering service provider."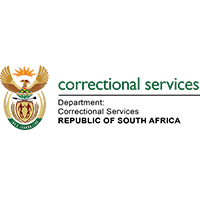 The Department of Correctional Services
WATERVAL MANAGEMENT
"C3 Food Services is serving a prescribed 12 day meal cycle (contract specification) to our inmates, who have expressed their appreciation for the standard of services rendered by the company. It has never been easy to work with inmates but C3 manages to satisfy the clients in a professional manner. At Waterval Management we have found it easy to work with C3 Food Services, and would highly recommend them to any prospective organisation that would be interested in utilising them as a caterer."
Zululand Anthracite Colliery
GENERAL MANAGER
"C3 has been providing catering services to Zululand Anthracite Colliery (ZAC) for the past 6 years including catering for all ZAC functions as well as ad hoc visitors to site. The management of the contract on site has always been handled professionally. Disruptions due to labour issues have been miniscule and have been handled effectively by the C3 directors and management (sometimes during very trying times). We have found that the price increases on food and services have been kept to a minimum and there has always been a very good working relationship between C3 management, ZAC management and employees/ unions. We believe the food is always of a good quality whilst still being affordable and we would gladly recommend C3 to any prospective company that would be interested in using their services."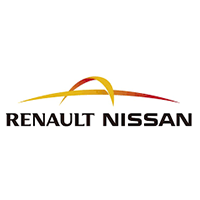 Renault Nissan
PURCHASING MANAGER
"C3 Food services are our contracted caterers on site, serving an average of 2500 meals/ day to our staff. This is achieved despite the several canteens and shops based at different locations, needing to have meals at the same time. As a production/ manufacturing facility we occasionally need to be flexible by increasing or decreasing staff count, and C3 Food Services are always capable of managing these fluctuations without any problems."
2 Military Hospital
CAPE TOWN
"C3 Food Services was awarded the 2 Military Hospital catering contract for a period of 2 years from 1 April 2015. C3 ensured there were no disruptions to production and service delivery, whilst maintaining levels of good quality. The company makes an effort with special days such as Valentines, Easter and Christmas ensuring these are enjoyable for all members. They have catered for all official and non-official unit functions with great success and the standard of food has increased dramatically from the very first meal served, together with the development of a friendly management/ client relationship. Positive member and patient feedback is testimony to their excellent service delivery."